The LIBERO is born to satisfy the needs of all those pilots dreaming of a simple and comfortable harness.
It is suitable for beginners, occasional pilotsand also experienced pilots thirsty non-competitive fun flights.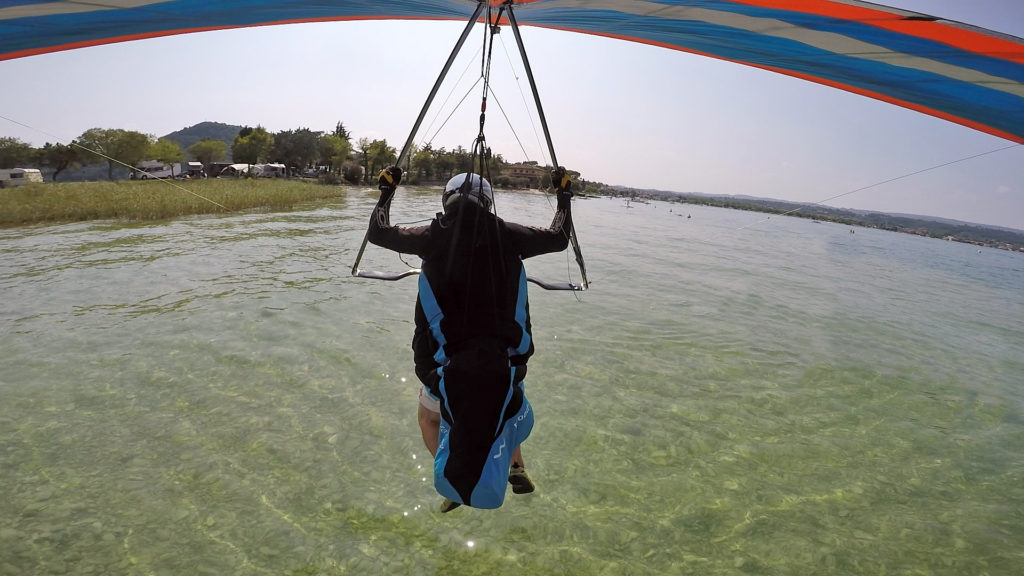 Features:
- Only 4 Kg including carabiner and rucksack
- Slender and with a compact rucksack
- comfortable and easy to fly also during take off and landing
- Four main adjustable sizes that fit most pilots
- No hard board on the back, just 4 little pipes
- Titanal carabiner weighing only 76 g
- Radio & accessory pocket on the opposite side of the rescue parachute
- Embedded drogue chute compartment
- Loops for tow/winch take off
- Replaceable foot protectionV - Inner pocket for glider bag and CamelBak
- Two wide outer side pockets
– Due ampie tasche laterali accessibili dall' esterno
- Clam cleat line for the angle-of-dangle adjustment
- Velcro-attached replaceable outer skin
- DHV certified for 120 Kg at 9 g
A correct flight position is key for a safe deployment of the rescue parachute, if necessary even with the opposite hand of the rescue handle.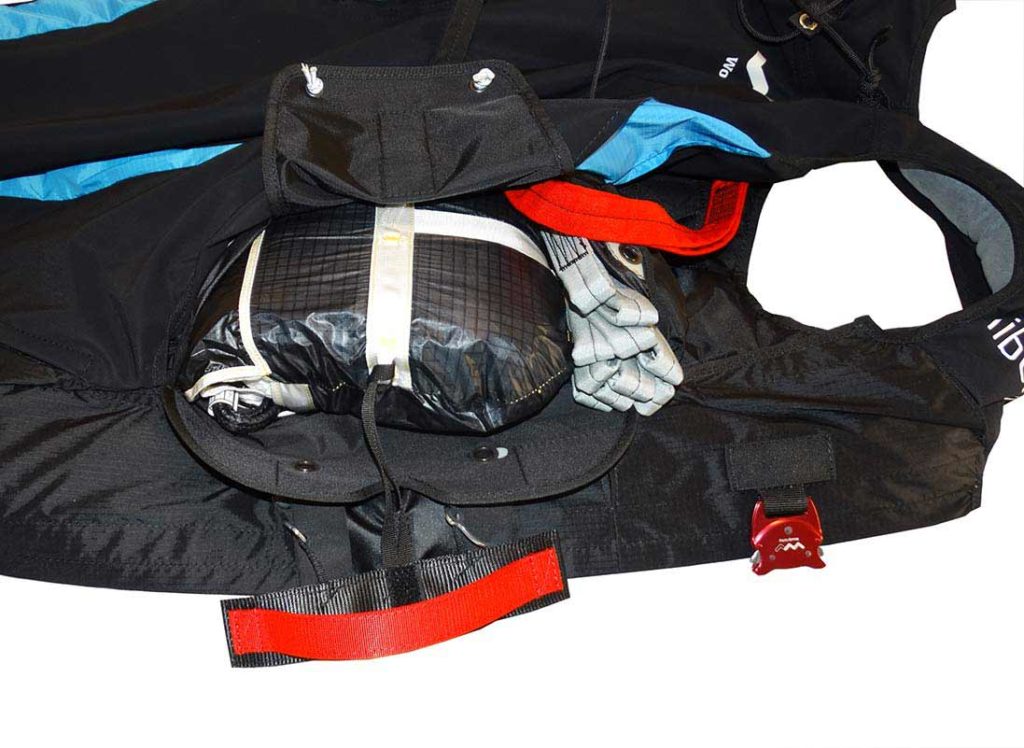 The rescue parachute bridle line is directly sewn to the shoulder area of the harness main frame, exactly like our Tenax 4.
This system has been tried and tested in real-life emergency situations: in case of deployment, the pilot is pulled upwards and the impact with the ground is considerably absorbed by the glider.
To keep the overall weight down, we replaced the traditional heavy fabrics (eg Cordura) with lighter materials already in use on our paragliding harnesses. The back in reinforced Lycra makes the Libero aesthetically pleasing, it improves its wearability and it gives the back pocket more elasticity, making storing much easier. The base colour of the Libero is BLACK, while the side stripes can be in one of the following colours: red, turquoise, orange, lime green, white, blue or Grey.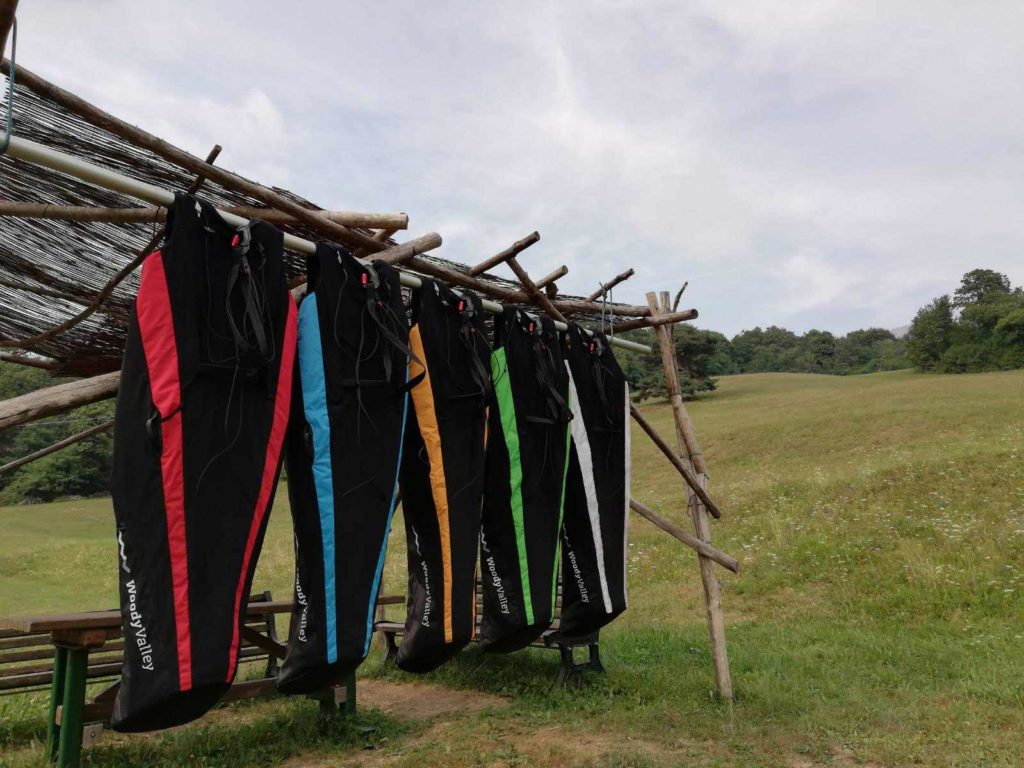 Libero is built the same way as our Tenax 4: the main frame, the whole webbing tand the rescue containers are separated from the outer skin, that is completely attached with Velcro. This means that cleaning, repairing and/or replacing the skin is very easy and convenient.