The GTO LIGHT 2 is the best you can find for Hike and Fly and Cross Country, now even safer and more versatile thanks to the adjustable ABS, the detachable windshield, More resistant elastic materials and the possibility to choose between the foam protection and the new inflatable protection.
Here are some of its features:
Revolutionised design.
New sturdier materials.
New closing system of the harness.
Three-step speed bar included.
New low-volume inflatable protection.
New and safer rescue handle.
New ABS system with harness stability control.
Optional windshield.
Lightshield back protection.
SPECIFICATIONS

Certification

EN-LTF

Type of closing strap system

Get-Up with anti-forget system

Type of back protection

Protezione in schiuma da 16 cm o protezione gonfiabile e protezione Lightshield (TÜV cat. 2)

Certification number

EAPR-GZ-0831/18

Emergency parachute housing

Container under the seat with side handle

Working load

120 daN

Rescue container

cm3 3000 – 5000

Size

S

M

L

XL

Pilot height

m < 1,70

m < 1,70 - 1,79

m < 1,78 - 1,88

m > 1,85

*Harness weight with FOAM protection

kg 3,182

kg 3,345

kg 3,591

kg 3,657

*Harness weight with INFLATABLE protection

kg 3,106

kg 3,235

kg 3,444

kg 3,51

Distance between karabiner and seat

cm 46

cm 48

cm 50,5

cm 52

Karabiner-to-karabiner distance (min. max.)

cm 37,5 – 48

cm 37,5 – 48

cm 37,5 – 51,5

cm 37,5 – 51,5

Higher ballast capacity

lt 1

lt 1

lt 1

lt 1

Lower ballast capacity

lt 3,8

lt 4,5

lt 5,3

lt 5,7

Foam protection weight

gr 411

gr 450

gr 530

gr 530

Inflatable protection weight

gr 335

gr 335

gr 384

gr 384

* Total weight including emergency handle, protection, carabiners, speed-bar.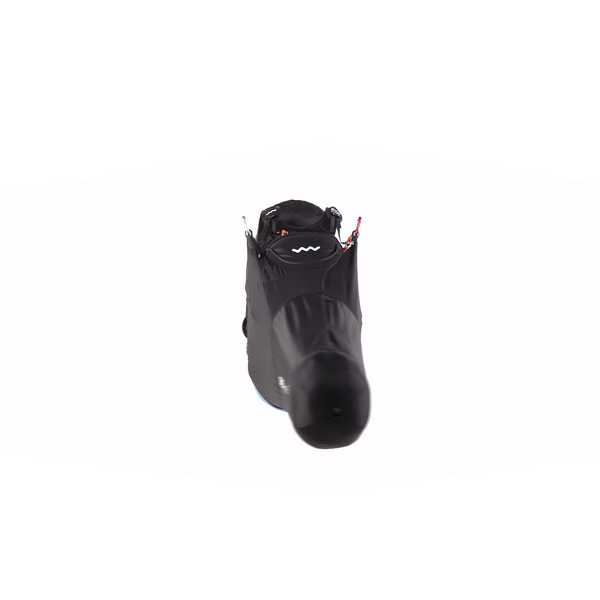 The inflatable protection
The new inflatable protection masterfully succeeds in making your GTO Light 2 lighter and your Rucksack Light more spacious inside and compact outside. It only weighs 335 grams and can be easily inflated using its strategic inflation tube located along the shoulder strap.
You can easily zip the inflatable protection into both the GTO Light 2 and its predecessor GTO Light 1.
We have created a new removable windshield, this will make you even more aerodynamic and will also protect your face from the wind, making your flight even more pleasant.
The assembly and disassembly are very simple, they are carried out thanks to the 3 buttons on the front cockpit.
*The windshield is sold as optional.